Spare part regulator KM-AX4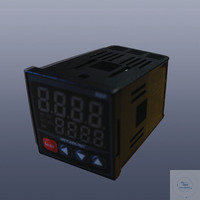 The picture may be different from the article and can include supply, which is not in the standard scope.
Order-No.: 61001320
96,00 €
for 1 piece plus VAT (19%) plus shipping costs
hint: Industrietechnik
Spare part regulator KM-AX4 for our temperature regulators (new generation), free configurable temperature regulator AX4 with two displays to indicate nominal and actual value, sensor input: Pt-100 or thermocouple, temperature range 0 to 1200°C.